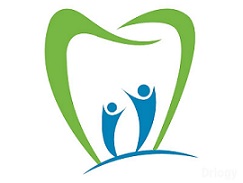 Sri Anjaneya Dental Clinic
Dr. B Sureshkumar (Anjaneya Dental Hospital) in Vadavalli is one of the most preferred dentists in the Coimbatore. The doctor is known to have extensive dental training and to treat all dental problems with efficiency, dedication and precision. The clinic is frequently visited by patients residing in India as well as patients from across the globe. It also has plans on expanding its business in the years to come, owing to its immense success and widespread popularity. The doctor aims at focusing on the patient's satisfaction and making it a pleasant experience for them and has earned a loyal clientele over the years. Their state-of-the-art clinic is well-equipped with the latest of technological instruments to provide high-quality dental treatment to the patients. It can also be easily found as it is in close proximity of 132, 1st Floor, Maruthamalai Main Road. Customer service is provided by a highly trained, professional staff who look after your comfort and care and are considerate of your time. Their focus is you. More about sri anjaneya dental clinic sri anjaneya dental clinic is known for housing experienced Dentists. Dr. B. Suresh Kumar, a well-reputed Dentist, practices in Coimbatore. Visit this medical health centre for Dentists recommended by 59 patients.
Address
No.132, Kanthan Complex, Maruthamalai Road, Near To Muthoot Finance, Vadavalli, Coimbatore, Pincode:641041, Tamil Nadu.
Working hours
9.30 am to 9 pm - 1.30 pm to 5 pm

9.30 am to 9 pm - 1.30 pm to 5 pm

9.30 am to 9 pm - 1.30 pm to 5 pm

9.30 am to 9 pm - 1.30 pm to 5 pm

9.30 am to 9 pm - 1.30 pm to 5 pm

9.30 am to 9 pm - 1.30 pm to 5 pm

9.30 am to 1.30 pm
Related Listings