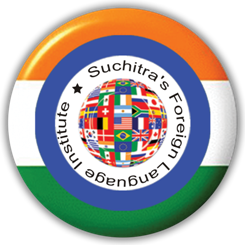 Suchitras Foreign Language Institute
With the globalization of Indian economy, Multinational companies are coming to India and more and more companies are going for joint ventures abroad. Thejob scenario for those proficient in foreign languages have opened up. Keeping this in mind we commenced Suchitra's German Language Institute in the year 2012. Today Suchitra's Foreign Language Institute has become a full-fledged institution, (well-designed modules for Foreign Language Institute in Pune for 5 different foreign languages). We are well organised institute which will fulfil all the requirements of students.
Website
www.suchitrasforeignlanguages.com/
Address
Dalvi Building, 2nd Floor, Behind Mulik Heritage, Opposite Salve Garden, Kondhwa Budruk, Pune, Pincode:411048, Maharashtra.
Working hours
8 am to 8 pm

8 am to 8 pm

8 am to 8 pm

8 am to 8 pm

8 am to 8 pm

8 am to 8 pm

8 am to 2 pm
Related Listings