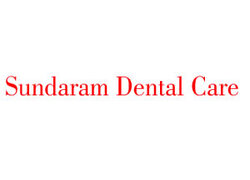 Sundaram Dental Care
Sundaram Dental Care is a Dentistry Clinic in Gandhipuram, Coimbatore. The clinic is visited by doctors like Dr. C K S Naveen Kumar. The timings of Sundaram Dental Care are: Mon-Sun: 09:00-13:00, 17:00-21:00. Some of the services provided by the Clinic are: Corporate Dental Camps, Acrylic Partial Denture, Precision Attachment Dentures, Dental Ceramics and Partial Denture (Metal Based) etc. Click on map to find directions to reach Sundaram Dental Care.
Address
7th St Extension,Above Chennai Mobile, ., Tatabad, Coimbatore, Pincode:641012, Tamil Nadu.
Working hours
10 am to 9 pm - 1 pm to 5 pm

10 am to 9 pm - 1 pm to 5 pm

10 am to 9 pm - 1 pm to 5 pm

10 am to 9 pm - 1 pm to 5 pm

10 am to 9 pm - 1 pm to 5 pm

10 am to 9 pm - 1 pm to 5 pm

Holiday/closed
Related Listings