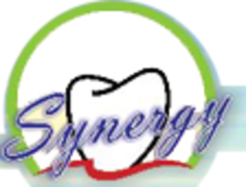 Synergy Dental Clinic
We welcome you to our official website of Synergy Dental Smiles Clinic. We are one of a kind and state of art mutispeciality dental clinic with a World Class facility in Pune providing integrated care from experienced specialists under one roof. Synergy Dental Clinic is professionally managed by our experienced and meticulous specialists Dr. Madhavi Mhapuskar (MClinDent, KCL London), Dr. Amit Mhapuskar (MDS, Head of Dept BVP Pune) and Dr. Priya Lunawat (MDS, Prof MA Rangoonwala Dental College Pune). At Synergy Dental Smiles Clinic, we strictly follow the international Sterilization protocols and procedures to assure a safe working environment. We take pride in providing the best dental care and services as Synergy Dental Smile Clinic is amongst the first few clinics equipped with CAD / CAM (Computer-aided design and computer-aided manufacturing) to improve the design and creation of dental restorations facilities to serve our patients.
Website
www.synergydentalsmiles.com/
Address
321/1, 1st Floor, Munot Bhavan, Shantinagar Housing Society, Bhawani Peth, Bhawani Peth, Jawaharlal Nehru Road, Near Timber Market Road, Katad Khana, Pune, Pincode:411042, Maharashtra.
Working hours
10 am to 8 pm - 1.30 pm to 4 pm

10 am to 8 pm - 1.30 pm to 4 pm

10 am to 8 pm - 1.30 pm to 4 pm

10 am to 8 pm - 1.30 pm to 4 pm

10 am to 8 pm - 1.30 pm to 4 pm

10 am to 8 pm - 1.30 pm to 4 pm

Holiday/closed
Related Listings