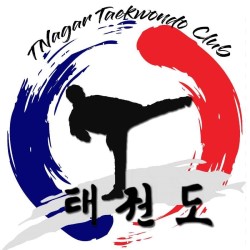 Taekwondo Club
The World Taekwondo Federation is the International Federation (IF) governing the sport of Taekwondo and is a member of the Association of Summer Olympic International Federations (ASOIF). The WTF recognizes national Taekwondo governing bodies recognized by the NOC in the pertinent country, one in each country, as its members..In the year 1975, Taekwondo was introduced in India by Grandmaster Jimmy R. Jagtiani. On 2nd Aug. 1976, The Taekwondo Federation of India (TFI) was formed and established as a National Body of Taekwondo in India. The first Anniversary of Taekwondo Federation of India was organized on 2nd August 1977, with a demonstration of high power Taekwondo techniques at the K. D. Singh Babu Indoor Stadium, Lucknow.
Website
www.tnagartaekwondo.com/
Address
3rd Main Road, CIT Nagar West, CIT Nagar, -, Cit Nagar, Chennai, Pincode:600035, Tamil Nadu.
Working hours
Holiday/closed

Holiday/closed

Holiday/closed

Holiday/closed

7.30 am to 8.30 am - 5 pm to 6 pm

7.30 am to 8.30 am - 5 pm to 6 pm

7.30 am to 8.30 am - 5 pm to 6 pm
Related Listings