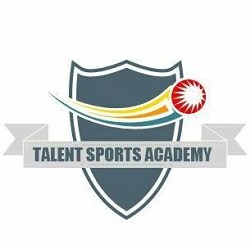 Talent Sports Academy
Talents sports academy, located in Singsandra near Manipal county is a unique, sports friendly enterprise run by a team of professionals. Be a sports enthusiast, a player or an expert, At talent sports academy, you will find a pallette of choices to horne your skills with the help of precise practice and experienced mentoring. Talents sports academy, specialized in all games, helps in inducing, improvising and intelligently driving the passion towards game. With the involvement shown by students, participants and players, Talents sports academy transforms people to excel in their fields. Be it motivating a toddler towards sports or helping an elderly to get involved in sports, We at talent sports take the utmost care to bring out the best in people. We provide the best in class infrastructure, highly standardized guidelines and flexible timing for the courses we offer. We know this is passion for you and so we ensure your personal interests are respected by the sporting community across the city.
Website
talentsportsacademy.in/
Address
Beside Prospect Princeton Apartment, Manipal County Road, Manipal County, Begur, Bangalore, Pincode:560068, Karnataka.
Working hours
7.30 am to 8 pm

7.30 am to 8 pm

7.30 am to 8 pm

7.30 am to 8 pm

7.30 am to 8 pm

7.30 am to 8 pm

7.30 am to 8 pm
Related Listings