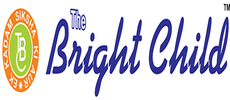 The Bright Child
We strongly believe in psychological methods of study. Kids adapt voluntarily to the fun learning method. Hence, our process believes in fun learning. We are also committed to provide quality ambience and various fun based learning kits. This will help the kids, being away from their loving parents, to adapt to the atmosphere as their own home and entertaining. The Montessori Method of teaching is our base in designing of our curriculum. Various educational activities, co-curricular activities, activities based on patriotism, nature, society, colours, manners, etc. will help the kids to develop their skills in the fields of language, motor, cognitive, emotional, creative and aesthetic sense. Various exciting indoor and outdoor activities are inclusive of the curriculum to ensure the academic year is enjoyable with learning for the kids.
Website
thebrightchild.kidkonnect.in/
Address
119-120, First Floor, Vitthal Plaza, Above ADC Bank, Near GEB Dehgam Road, Nava Naroda, Ahmedabad, Pincode:382330, Gujarat.
Features
Arts & Crafts, Chess, Dance, Drawing & Painting, Games, Music, Sports, Storytelling, Tuition

After School, Before School

Before & After School Care, Indoor Play Area, Library, Multi-purpose Hall, Outdoor Play Area

Co-Ed

English, Regional Languages

Play-way Schools

Arts & Crafts, Dance, Drawing & Painting, Games, Music

tbcthebrightchild@gmail.com

www.thebrightchild.kidkonnect.in

Working hours

8.30 am to 1.30 pm

8.30 am to 1.30 pm

8.30 am to 1.30 pm

8.30 am to 1.30 pm

8.30 am to 1.30 pm

8.30 am to 1.30 pm

Holiday/closed
Related Listings