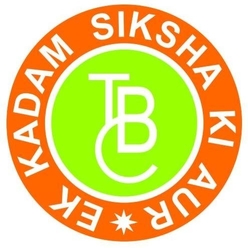 The Bright Child
We are the most recognized pre-primary school, providing learning with fun. We are successfully running Two centers in Ahmedabad. We at our Preschool have an early childhood program in which children learns through various playing activities and other programs which are handled by professionally trained team. Children are most commonly enrolled in our preschool between the ages of three and six. Our Preschool component offers a variety of activities. We celebrate almost all the festivals. The activities include: Arts & Crafts, Recognition of Colors & Shapes, Constructive and Educational toys, Dramatic Play Toys, Music & Movement, Story Time, Kindergarten Readiness Skills, Physical activities, Pre-sport instruction and Field trips.
Website
www.thebrightchild.kidkonnect.in
Address
Aakanksha Bunglows, Opp Abhilasha Residency, Near New India Colony, Nikol Gam Road, Nikol, Nikol, Ahmedabad, Pincode:382350, Gujarat.
Features
Arts & Crafts, Chess, Dance, Drawing & Painting, Games, Music, Sports, Storytelling, Tuition

After School, Before School

Before & After School Care, Indoor Play Area, Library, Multi-purpose Hall, Outdoor Play Area

Co-Ed

English, Regional Languages

Play-way Schools

Arts & Crafts, Dance, Drawing & Painting, Games, Music

tbcthebrightchild@gmail.com

thebrightchild.kidkonnect.in

Working hours

8.30 am to 1.30 pm

8.30 am to 1.30 pm

8.30 am to 1.30 pm

8.30 am to 1.30 pm

8.30 am to 1.30 pm

8.30 am to 1.30 pm

Holiday/closed
Related Listings