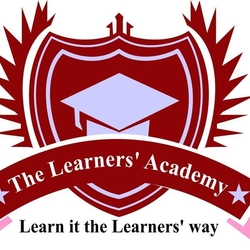 The Learners Academy
The Learners' Academy Set up in 2014, since its inception has been tutoring students and getting 100% success in the Board Examinations for both 10th and 12th. The Learners' Academy is a medium of instruction where we facilitate and nurture the learning process for each child. We take pride in specializing in Mathematics, Physics, Chemistry, Biology and English. This is solely because all our faculty teachers have post graduate degrees in their respective subjects. And that as teachers and guiding forces in your child's life, we are always open to learning from them too!We tutor students for Class 7th to 10th IB and ICSE (Subject: Physics, Chemistry, Mathematics, Biology), Class 7th to 12th CBSE and State Board (Subjects: Maths, Science, Social Studies, English). We also conduct Tests Series for class 10th, ICSE: (Physics, Chemistry, Maths, and Biology), For State Boards and CBSE (Maths, Science, Social Studies, English, Hindi and Marathi), For 12th CBSE and State Board: (Physics, Chemistry, Maths, and Biology. )We would prefer to call ourselves a 'hybrid' institute where we cater to students in terms of making them winners in their academic achievements as well as offering them a platform which guides them, mentors them and prepares them to be successful achievers. At The Learners Academy, we believe in providing a quality education to each and every student. So we have limited our seats to the minimum. This helps us in giving personal tuition to each and every student. It also enables us to maintain the quality of education. Learning is a never ending process of life, however if you learn something once, you know it for a lifetime. All over the world there is a misconception about learning and memorizing things. Both these activities are taken to be the same. However there is a huge difference between both of them. There is always a limit to the human memory; however the same person can learn almost infinite number of things. Each of us at every point of time in his/her life can learn from something or the other. There is no age for learning nor is there any fee. You can learn from almost every thing in the universe. The only thing that we need to know is 'how' to learn and 'what' to learn. That is the reason why we say that we are learners and we like to learn everything the learners' way. Our Motto is: Learn it the Learners' way…!To give the students a better perspective to launch their careers and take an informed decision, we provide guest lectures, workshops and seminars from the very best of entrepreneurs, researchers and faculty from all fields.
Website
thelearnersacademy.in/
Address
302, Tejas Eternity, Balewadi Phata , Near Ganpati Mandir, Baner, Pune, Pincode:411045, Maharashtra.
Working hours
10 am to 9 pm

10 am to 9 pm

10 am to 9 pm

10 am to 9 pm

10 am to 9 pm

10 am to 9 pm

Holiday/closed
Related Listings