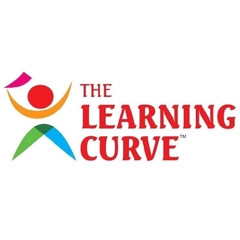 The Learning Curve
Founded in 2011, The Learning Curve is essential for your child's growth as we believe that every child is unique and their learning should weave this in. We inculcate the passion for learning in your child by our holistic global curriculum. The Learning Curve is the one stop learning destination for your child to be an independent and creative thinker where they will learn both academically and socially with our ECCED qualified teachers who ensure learning is interactive. The Learning Curve is renowned for their fun-filled approach towards learning and development of children.
Website
www.learningcurveindia.co.in
Address
Niharika Bungalows 24 Near Azad Society Himmatlal Park, Vastrapur, Ahmedabad, Pincode:380015, Gujarat.
Features
Arts & Crafts, Chess, Dance, Drawing & Painting, Games, Music, Sports, Storytelling, Tuition

After School, Before School

Before & After School Care, Indoor Play Area, Library, Multi-purpose Hall, Outdoor Play Area

Co-Ed

English, Regional Languages

Play-way Schools

Arts & Crafts, Dance, Drawing & Painting, Games, Music

himmatlalpark@learningcurveindia.co.in

www.learningcurveindia.co.in

School Bus, School Van
Working hours
8.30 am to 7 pm

8.30 am to 7 pm

8.30 am to 7 pm

8.30 am to 7 pm

8.30 am to 7 pm

9 am to 6 pm

Holiday/closed
Related Listings