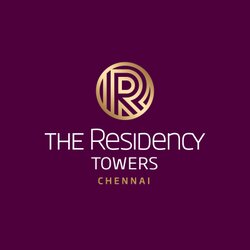 The Residency Towers
The Residency group encompass a collection of charming boutique hotels spread across South India, each of them worthy of the same iconic status. Each locale offers a harmonious hotel experience that truly echoes the history, culture and charm of each destination, right at its doorstep. From the iconic city of Chennai to Coimbatore to the quaint towns of Puducherry and Karur the group currently operates 5 hotels with 484 rooms. Each one of our hotels can be found in prime locations and is a perfect choice for today's discerning traveller. We are a hotel brand providing genuinely warm, caring, consistent, cultured hospitality for the evolving guest. From the airport pick up to departure and every moment in between, we are proud to deliver an authentic hospitality experience. Our philosophy of hospitality with heart ensures that 'tradition' meets 'tomorrow' to deliver memorable experiences. We are Caring, Anticipating, Inspiring and Evolving.
Website
www.theresidency.com/
Address
No. 115, Sir Thiyagaraya Road, Globus, T. Nagar, Chennai, Pincode:600017, Tamil Nadu.
Features
Working hours
12 am to 12 am

12 am to 12 am

12 am to 12 am

12 am to 12 am

12 am to 12 am

12 am to 12 am

12 am to 12 am
Related Listings