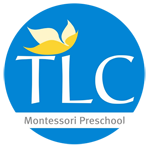 TLC Montessori PreSchool, 6th Block
For our little students, every moment is filled with new ideas, quiet wonderings, and exciting discoveries. When students explore the world through their senses, watch kites soar in the wide sky, or pretend play during drama lessons, they discover that what they say, think, and do matters. Our program feels like a lot of fun to the adult eye because we believe that children learn best when they are engaged. Through a Montessori-based curriculum and a focus on Units of Inquiry and self-guided learning, students ask questions, investigate, and learn about things that genuinely matter to them. From as young as 12 months old to our graduating class of 6-year-olds, students attend school daily. Many of them stay on for the Daycare Programme, where there is flexibility in our daily schedule, offering our children time to be curious, to play, to wonder, and to learn. Students sit together to eat snacks in the morning and enjoy packed lunch from home with friends. Throughout the day, our young learners work independently and in small groups, visit the Montessori Laboratory, stretch their muscles during the daily outdoor play time, enjoy their drama, cooking classes, art, singing, yoga and music & movement lessons. Our concept-based curriculum allows students to connect, explore, and relate to the world. With the medium of instruction being in English, our curriculum includes Hindi, and Kannada Language classes, reading and writing, Mathematics, Science, Geography, Music, and daily perceptual Motor Skills Development. We have a library nestled into our early learning community specially curated to mirror our Units Of Inquiry, which our teachers use for storytelling, puppet shows, and drama classes. Teachers focus on getting acquainted with each student as they conduct grace and courtesy, kindness and friendship lessons throughout the year. TLC-ites graduate as confident individuals, who do not shy away from challenges. Our students go on to make us proud in some of the best schools in Bangalore and in the country.
Website
www.tlcmontessori.in/
Address
No. 437, 18th Main Road , 6th Block, Koramangala, Bangalore, Pincode:560034, Karnataka.
Features
Before & After School Care, Indoor Play Area, Library, Multi-purpose Hall, Outdoor Play Area

Co-Ed

English, Regional Languages

Play-way Schools

Arts & Crafts, Dance, Drawing & Painting, Games, Music

tlcmontessoripreschool@gmail.com

www.tlcmontessori.in

School Bus, School Van
Working hours
8.30 am to 6.30 pm

8.30 am to 6.30 pm

8.30 am to 6.30 pm

8.30 am to 6.30 pm

8.30 am to 6.30 pm

Holiday/closed

Holiday/closed
Related Listings