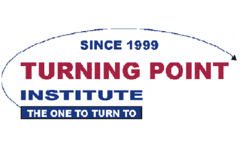 Turning Point Institute
Join us and make English your language. Study with one of the oldest institutes in Ahmedabad where owners are the teachers. ( Mr Ashish Bhatt and Mrs Pragna Bhatt) Speak English fluently with tremendous confidence and perfection in sentence structures. You would find that any sentence can be created effectively just by following 4 to 5 rules. It's very easy. (There is no need to mug up many many dry rules. ) Apart from grammar sessions, participate in various speaking activities like Public Speaking, Group discussion, debate, presentation. . and many more to remove stage fear and develop body language and self confidence. More over, excellent clarity in sentence formation will make you effective in business English as well.
Address
Near Seema Hall, Jodhpur Village, Ahmedabad, Pincode:380015, Gujarat.
Working hours
8 am to 7 pm

8 am to 7 pm

8 am to 7 pm

8 am to 7 pm

8 am to 7 pm

8 am to 7 pm

Holiday/closed
Related Listings