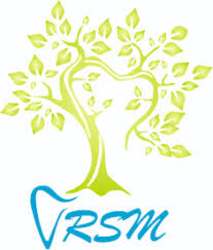 V R Smile Makers Dental Care
R Smile Makers Dental Care in Pune offers a host of treatments and cures for a wide range of dental ailments faced by the patients. Few of the dental procedures they offer range from inducing fillings and repairs in the tooth, undertaking root canal surgeries, applying crowns (caps), bridges and implants, teeth whitening as well as extractions (surgical removal) of cavities/milky /disfigured/wisdom teeth. The clinic is also listed under Dentists, Orthodontist Doctors, Paedodontist Doctors.  .
Website
vrsmilemakers.com/
Address
Shop No. 15 & 30, Sai Siddhi Arcade, -, Hadapsar, Pune, Pincode:411028, Maharashtra.
Working hours
9.30 am to 2 pm - 5.30 pm to 9.30 pm

9.30 am to 2 pm - 5.30 pm to 9.30 pm

9.30 am to 2 pm - 5.30 pm to 9.30 pm

9.30 am to 2 pm - 5.30 pm to 9.30 pm

9.30 am to 2 pm - 5.30 pm to 9.30 pm

9.30 am to 2 pm - 5.30 pm to 9.30 pm

9.30 am to 2 pm - 5.30 pm to 9.30 pm
Related Listings