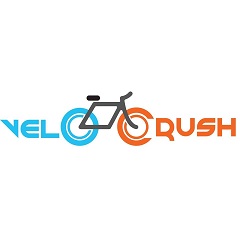 Velocrush India
Velocrush India is a platform that promotes cycling in India. We provide people with cycling tips, cycling reviews, cycling events, health and nutrition tips and cycling classes, personal fitness trainers, weight loss trainer, in home personal training and more. We are also an e-commerce website where you will find cycle accessories, best nutrition and health supplements and much more. Join us in our endeavor to promote cycling in India.
Website
www.velocrushindia.com/
Address
Kalyan Nagar, HRBR Layout, Near Kapoors Cafe , Kalyan Nagar, Bangalore, Pincode:560043, Karnataka.
Working hours
Holiday/closed

6 am to 11 am - 4 pm to 6 pm

6 am to 11 am - 4 pm to 6 pm

6 am to 11 am - 4 pm to 6 pm

6 am to 11 am - 4 pm to 6 pm

6 am to 11 am - 4 pm to 6 pm

6 am to 11 am - 4 pm to 6 pm
Related Listings