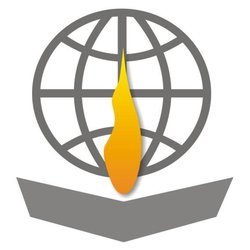 Vibodha Educational Services
WE ALWAYS KEEP OUR STUDENTS'S SUCCESS IN OUR THOUGHTS!Welcome to Vibodha Engineering Tuitions, the pragmatic engineering tuition center in the city of Chennai. Be it engineering home tuitions or engineering maths tuitions, batch coaching or private coaching, our expert and experienced professors impart innovation and quality for assured results in B. E. tuitions in Chennai. Vibodha Educational Services (VES) is an intensive coaching center for B. E. , B. Tech. (EEE/ECE/MECH/CSE/IT/CIVIL/E&I), M. E. & M. Tech. (all Braches) was established on 20th August 2002 in T. Nagar. The main objective of this concern is to cater the needs of the engineering students. The Institute enrolled just 18 students and 9 lecturers in the year 2002. Today our concern is proud to have enrolled more than 500 students and 357 lectures at present to handle regular coaching classes as well as Home Tuition. The Institute has produced wonderful results in the last 9 years and has made its presence felt in every corner of Chennai. Needless to say, this all could be possible only due to blessings of the almighty, proper planning at the institute, sharp implementation of the planning, taking timely feedback from the students regarding their level of satisfaction at the institute & follow up action to plug the short coming pointed out by the students from time to time. Specialties of the Institute.
Address
New 20, Old 198/2, North Usman Road, -, T. Nagar, Chennai, Pincode:600017, Tamil Nadu.
Working hours
9 am to 9.30 pm

9 am to 9.30 pm

9 am to 9.30 pm

9 am to 9.30 pm

9 am to 9.30 pm

9 am to 9.30 pm

9 am to 9.30 pm
Related Listings