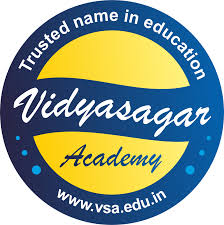 Vidyasagar Academy
Mrs. Pavitra Omkar Shendure has completed her Degree in B. E. (Civil Engineering) from Gogte Institute of Technology, Belgaum one of the well-known college in Karnataka. After Completion of her degree she worked as a Lecturer in S. G. Balekundri Institute of technology, Belgaum. In 2014, she started with her own project consultancy in Pune. Along with this she attempted UPSC (IAS) exam with Civil Engineering as optional subject. As she was Passionate about teaching since her college days hence decided to continue with teaching. Now she is working as Co-founder of Vidyasagar Academy Career Development Center @ Pune.
Website
vidyasagaracademy.in/
Address
Shivaji Nagar, Sanath Nagar, Hyderabad, Telangana , Sanath Nagar, Hyderabad, Pincode:500018, Telangana.
Working hours
7 am to 9 pm - 9 pm to 11 pm

7 am to 9 pm - 9 pm to 11 pm

7 am to 9 pm - 9 pm to 11 pm

7 am to 9 pm - 9 pm to 11 pm

7 am to 9 pm - 9 pm to 11 pm

7 am to 9 pm - 9 pm to 11 pm

7 am to 2 pm
Related Listings