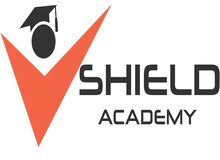 VS Shield Academy, Kaiveli
Vshield Academy , founded by Mrs. AarthiVinothkumar in the year 2016, is an institution for fundamental reasearch in Mathematics and Computer Science. Vshield Academy is spearheaded by young dynamic team of professionals from Mathematics & IT Engineering background and has wide experience in the field of Education & Career Counseling. Apart from our Coaching methodologies we had various other features supporting our success. This institute is giving personal attention to individual students by tutors who give importance to assimilate the subjects rather than regurgitate from the books. Our expert tutors and renowned person in the field of Mathematics and other subjects are helping students to get a strong foundation in the subject and get a good grip over it. For those who have aptitude in the subject or those who dread it are equally welcome to our academy. Education Initiatives believes in making a difference in education through personalized learning and ensuring that students learn with understanding. We believe in learning through understanding, so that the education lasts the students for a lifetime as a tool to help them in all their endeavours.
Website
vshieldacademy.com/
Address
No. 3/4, Bazzar Road, Kaiveli , Madipakkam, Chennai, Pincode:600091, Tamil Nadu.
Working hours
7 am to 9 pm

7 am to 9 pm

7 am to 9 pm

7 am to 9 pm

7 am to 9 pm

7 am to 9 pm

Holiday/closed
Related Listings