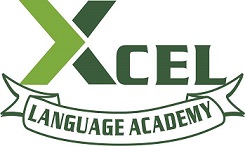 Xcel Language Academy
XCEL LANGUAGE ACADEMY an institute for language advancement was established in 2010 with the objective of providing the full spectrum of language courses and services to the University community, the public and private sector and the public at large. As the importance of international communication continues to grow at a rapid rate, the provision of high quality language training to equip prospective and practicing professionals with the right communication skills is of the utmost importance in todayâ??s communicative world.
Website
xcellanguageacademy.com/
Address
No.167 Old No.98/10 Wheeler RD Extion, ., Cooke Town, Bangalore, Pincode:560005, Karnataka.
Working hours
10 am to 6 pm - 1.30 pm to 2 pm

10 am to 6 pm - 1.30 pm to 2 pm

10 am to 6 pm - 1.30 pm to 2 pm

10 am to 6 pm - 1.30 pm to 2 pm

10 am to 6 pm - 1.30 pm to 2 pm

10 am to 1 pm

Holiday/closed
Related Listings